After a year of searching for my dream job where I could write stories about people all day long at a supercreative office, I almost gave up on my idealism and prepared to leave this country. Then I got two job offers in the same time. One was what I really called a dream job – content marketing specialist, a title for which I began to work even in my spare time because I loved it.
The other one was at a completely different level – a storyteller role, which would combine marketing, content, social media, management, HR and whatever authentic communication implies. I was so freaking scared of all that novelty and challenges that after I left the first interview, my mind went crazy about being really suitable or ready for this.
But if we wait until we're ready, we'll be waiting for the rest of our lives. And I was tired of waiting. So I eJumped.
A dream job is not about the CV
It's about the attitude, they said. About drive, energy, skills and abilities. And most important, about values – respect, passion and honest & frequent communication. "Yeah, right", you may say, tired of corporate myths, like I was. Well, there is more than meets the eye on some About us page.
I've started my day one finding a sweet welcome letter on my desk, a brand new PC, an accommodation guide and a cool "buddy" who'd help me get used to this new environment. I thought my colleagues were busy enough not to spend their time with the new girl and that it's best not to bother them. Until I've entered the door and met them, smiling and open to conversation and, most of all, ready to help me with everything I needed. The next days, they started to make me a part of their projects, discussions and lunches.
Besides that, my first week meant to read a lot, but Radu (he and Bogdan are our leaders, it's kind of inappropriate to say bosses) couldn't help it and asked me – asked! – if I'd like to try some project management tasks, to see how it goes. There's no giving and taking orders or talking without thanking – so it's easy to feel eager to do them, not obliged to.
Speaking of thanking, I got to participate into a lovely challenge for the team. Everyone was supposed to share gratitude notes, acting as a reminder to be respectful with one another and enjoy the little things in life that matters. The gratitude box is getting bigger and bigger.
---
A dream job is learning. Every. Single. Day.
The holy feedback is ALWAYS there. Being a sucker for communication, it's understandable why this nice feeling is still ON every day I leave the office, even if I'm tired. It's not all smooth and easy. There are hard days and tight deadlines or silly arguments or so-called "fails". But it's okay, as long as we try our best and speak our mind. I loved it when – after I thought I've sent something to the wrong person – a witty colleague told me that it's good to be wrong because that's the way we learn how to make great things happen. And I like that everyone, including Radu & Bogdan, are open to new ideas – or at least try to – from day one. Besides the fact that I come up with suggestions and they take them into consideration, I was excited to see that this goes beyond work. I once bumped into a conversation Radu and a few colleagues were having about happiness. It was cool to see how they easily share their views in such passionate ways, without forgetting to listen to yours.
Speaking of passion, I participated to a Culture Talk about this value of eJump company. I was excited to see that my teammates are so different, but share the same drive and genuine curiosity. It was my first talk so I got anxious, but I didn't expect them cheer for me as we have known each other for just a couple of days. Every time I learn something from them and from my work, I learn about me.
There's a warm feeling of being part of a "family" – yeah, I know, that kind of so-called corporate lie. We get to have everyday real conversations about work and experiences, but also about weird or philosophical stuff. Not to mention the occasional pranks and jokes at the office. From my first days, one of the guys pulled a prank on me – the classic "dead mouse" – so I felt happy to see a team that has personality and sticks out of their comfort zone, ha ha! My team!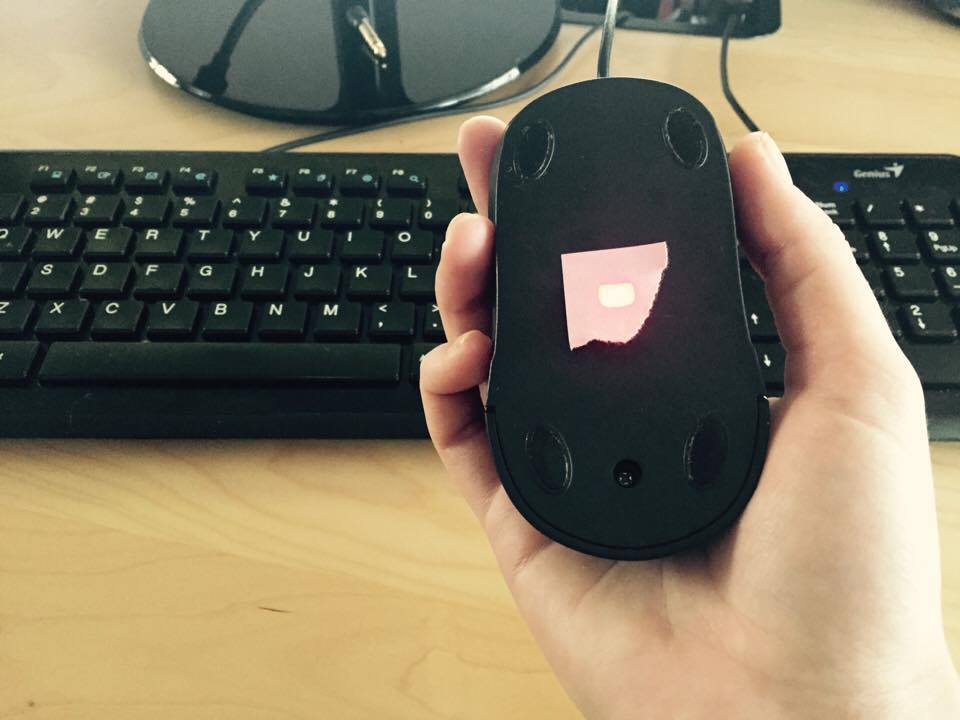 ---
A dream job is, actually, a real job
All work and no play makes Jack a dull boy, it says. Well, work isn't successful unless it's fun. Radu & Bogdan know the importance of a happy genius employee, so they challenge us with various projects, without missing the fun part in it and the optimistic vibe. I work in a Zen office (trippy aquarium, plants everywhere, music, massage on Wednesdays), and there are surprises, birthday parties, movie nights, teambuildings and so on – so it's pretty cool here.
To sum it up, this new job is where, for now, I found a place to belong to, being as I am with goods and flaws, and not just from a professional point of view. I don't wanna sound cheesy or pathetic, but I love the person I become every day at eJump. It's a place where I am allowed to grow and, I hope, help others. There will be bad situations or difficult positions to be in, but hey, nobody's perfect – and that's the best part. Which they know it well.
So you could only give it a try.
---
Chibi made by my dear friend, Iuly V.